MBAグローバル・ホスピタリティマネジメント(スイス校)
レ・ロッシュ大学のMBAは、経営者レベルでの、問題解決、データを基にした意思決定、ビジネス戦略、リーダーシップ開発などについて学びます。
MBAのカリキュラムは、企業の専門家都一緒にとのコラボレーションで構成されている場合があり、各業界のトレンドおよび需要を知ることができます。経験が長く、国際的に活躍している教員が担当します。プログラムはリーダーシップ・レクチャー、ホスピタリティ企業との共同プロジェクト、リーダーシップ・問題解決論、マーケティング・ファイナンス関連の授業が含まれます。
このプログラムには、シカゴと上海へのビジネス研修が含まれています。また、年間130社以上の企業の採用担当が来校する為、ネットワークの構築が可能です。
HOSPITALITY IMMERSION PROGRAM コース概要
The Hospitality Immersion Program is designed to give you supervision and management skills in the context of hospitality operations. This preparatory program takes place in the two weeks prior to the start of your MBA. Participation in this program is not required if you already have a background in hospitality. As part of this introductory program, you will take the following non-credit-granting courses:
Food and Beverage Operations Management
Rooms Division Operations Management
Hospitality in Context
SEMESTER 1
Leadership and Organizational Effectiveness
Business Modeling, Innovation and Entrepreneurship
Hospitality Demand and Revenue Management
Strategic Marketing and Sales in the Hospitality Industry
Hospitality Financial Management and Budgeting
+選択授業 2教科
SEMESTER 2
Strategy and Value Creation
Corporate Finance and Shareholder Value
Managing Destinations' Competitiveness
Uncertainly, Data Analytics and Critical Thinking
Consultancy Project
+選択授業 3教科
ADMISSIONS REQUIREMENTS 出願条件
23歳以上
大学卒業以上+2年間以上の職務経験
<スイス校> 英語力(以下いずれかの試験で規定のスコアを満たしていること)
TOEFL PBT 550、TOEFL iBT 80、IELTS Academic Module 6.0 (各セクション 5.5)
※全ての試験は出願日よりさかのぼり12ヶ月以内に受験しているものに限る。
MBA卒業生
EXECUTIVE LEVEL SUCCESS FAST-TRACKED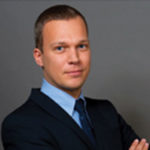 ARTEM KLYKOV
Artem converted his post-graduate diploma into an MBA, and graduated from the program in 2012. He is currently General Director of Hotel Management Limited, Saint-Petersburg, Russia.
When Artem joined Les Roches PGD program, he was already holding the position of Head of Hotel Development at one of the Gazprom-affiliated investment companies in Russia.
The program introduced him to hotel operation processes, which are key for understanding the intricacies of day-to-day business in a hotel as a system.
Moving into the MBA program, he forged his skills as a strategist and as a leader. These skills enabled him, whilst he was studying, to negotiate for a 20-year management agreement with Hilton Worldwide for his company, trading as Hilton and Hampton by Hilton Hotels Expoforum Convention Center.
Now, as General Manager, he is responsible for the pre-opening, opening and operational activities of Hilton and Hampton by Hilton Expoforum Hotels in Saint-Petersburg.
His career path in the hotel industry has been highly influenced by his Les Roches Education. He lists several benefits from his MBA, including: acquiring different and relevant skills; knowledge and networking; and, everyday systematic studying and working with professional faculty in an international environment.
LET YOUR PASSION TAKE YOU FURTHER
FIONA CAMERON WILLIAMS
A Les Roches MBA gave Fiona the leadership and strategic management skills to forge her passion for hospitality into a brilliant career that has culminated in the founding of her very own consultancy company: Private Residence and Hospitality Consultancy, based in New York.
Following her degree, Fiona moved to the Middle East and served Bahrain's Royal Family, managing protocol for VIP events, and supervising the care of visiting dignitaries. She honed her natural ability to recruit and build teams of superior service professionals from around the world.
Moving back to her home country, the United States of America, Fiona managed numerous homes for a Fortune 500 CEO, before becoming Head Butler at the legendary Cloister Hotel on Sea Island in Georgia. There she fused the formal elegance of traditional butler service with southern hospitality, and recruited and managed a team of 65 people.
She has also worked as the manager of multiple properties belonging to a Real Estate mogul in Virginia, and trained and supervised staff to take care of visiting Heads of State, Foreign Dignitaries and business leaders.
DEVELOPING YOUR LEADERSHIP SKILLS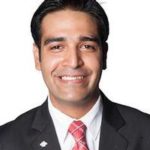 PARV SONDI
Following his MBA, Parv secured the role of Food and Beverage Manager with Etihad airways, in Abu Dhabi, one of the world's leading luxury tourism destinations.
As Food and Beverage Manager, Parv gets the opportunity to put into practice the strong leadership skills that he honed through his MBA. He has multiple responsibilities; the reputation of Etihad depends on him carrying out these tasks to perfection.
These responsibilities include: monitoring and analysing guest satisfaction; supervising and providing staff training; creating and implementing measures to ensure Etihad standards of quality control in product design and delivery; and, maintaining the alcoholic beverage inventory according to strict local and international regulations.
Above and beyond these day-to-day responsibilities, Parv has a more creative role at the company through writing articles for Etihad publications and determining the quarterly menu plans with the Catering Chef.
Parv says: "I strongly believe that the core structure of Les Roches has changed my attitude and personality. Moreover the level of studies and experience from the MBA has motivated me to excel and move forward in my professional life."
IMAGINE A FUTURE WITHOUT BOUNDARIES – CAREER CLIMBER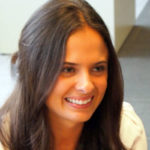 MARIANA SOTO JDOURRUMAN
Mariana came to Les Roches MBA program with work experience in the hospitality sector and a desire to move into top managerial roles.
The Les Roches MBA has expanded her vision for a future without geographical boundaries or limits as to what she can achieve.
'To be honest, I never imagined I would end up working in Hong Kong, neither in Asia, but I am sure that being a student at Les Roches strongly influenced this decision by giving me the opportunity to open my insight into the hospitality industry from a different perspective.'
The MBA has also added to her previous experience in the area of strategic thinking. 'It taught me how to think strategically and out of the box and thus to better understand this constantly growing industry and how to be always one step ahead.'
One of the benefits of the global education that Les Roches offers is the chance to learn with and from students of over 90 different nationalities. 'The opportunity to meet interesting, knowledgeable and strong personalities during my MBA experience is one of the things I value the most; it is something that gave me the strength to open myself to new career paths in my life.'
Mariana is currently an international management trainee, at the Swire Hotel Group in Hong Kong, one of the most successful and cutting-edge Asian companies in the hospitality industry.
EXECUTIVE-LEVEL CAREER PATH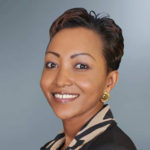 ESPERANCE UMULISA
Esperance joined the Les Roches MBA program as part of her strategy to advance her career toward executive-level training and education within the hospitality sector.
When she joined Les Roches, Esperance already had an established career in hospitality. She had worked for eight years in rooms division operations at Intercontinental Group Hotels and Serena Group Hotels in Rwanda, later assuming a Front Office Operations Instructor role at Workforce Development Authority (WDA).
Following completion of her MBA, she secured a Senior Trainer position at the prestigious Remera Hospitality and Tourism Academy in Rwanda. Here, she teaches management courses to leading lights from Rwanda's hotel management and ownership scene.
At Les Roches, she gained interaction and contact with the very best practitioners of hospitality as well as experience of what an outstanding hospitality-oriented learning system looks like.
Though many of her clients may not ever set foot in Switzerland, the multiplying effect of imparting knowledge to her students will mean that the Rwandan tourism sector will benefit as a whole from Les Roches excellence in hospitality education.
FUTURE WITH THE WORLD'S BEST BRANDS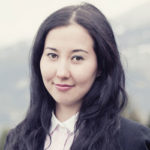 AIGERIM AITMAMBETOVA
Aigerim completed her MBA in 2012, and has already worked with some of the world's leading luxury brands. Following graduation, she joined a Fast Track Management trainee program at the exclusive Six Senses Spa in Kuwait. This was her third training program: she also completed Front Office training at Relais & Chateaux Il Pelicano, Italy, and training at the Food & Beverage department at the Mandarin Oriental Hotel, Prague.
After completing her training at Six Senses Spa, she went straight into an Assistant Spa Manager and Sales Executive role. She now has several major areas of responsibility, including spa and gym operation management, staff supervision and training, and – alongside the Spa Manager – the marketing strategy and execution for the spa.
In addition to this, she is responsible for client relationship development. As part of this role, she researches current market trends and new opportunities, profit and service improvements for the Spa, as well as representing Six Senses at trade expos and events.
She says "Les Roches education had an important impact on my career path with Six Senses. Knowledge imparted in the MBA program helped me to develop managerial and leadership skills and increased my knowledge in the field of the hospitality industry. Les Roches education gave me a hands-on training for dealing with real business situations.